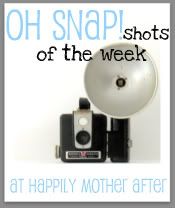 If this is your first time linking up you can check out the details about this party here.
******************************************************
Last week you guys chose this adorable photo as your favorite. And I have to agree with you guys! What is there to not love about this photo? Cathy branded the picture with the Aigle logo just for fun, but I think Aigle should seriously consider using this photo to advertise their wellies!
Photography by Cathy at Jack's Paper Moon
Cathy, this badge is for you!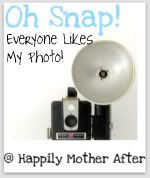 I'm in love with these lilacs and picked Mona's picture as my favorite from last week's party because of the color, lighting, and overall delicate feel of the photo. Nice work, Mona! This belongs on someone's wall.
Photography by Mona at Mona's Picturesque
Mona, this badge is for you!
Okay, seriously, does this next photo not belong on a billboard or at least in a magazine?! I was in love at first sight when I laid eyes on this photo and knew I had to feature it this week. You really should stop by
Melanie's blog
and check out the rest of the set because they were all amazing!
Photography by Melanie at Happy Jax
Melanie, this badge is for you!