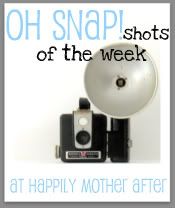 If this is your first time linking up you can check out the details about this party here.
******************************************************

Welcome back to Oh Snap!shots of the Week! First off, I owe you guys an apology. I am so sorry to skip out last week without warning and without explanation. The week just got away from me; and, to be quite honest, things are getting pretty crazy around here as D-day quickly approaches. I'll blame it in part to mommy brain forgetfulness and partly to being overly busy with all the nesting going on in our household. So, please forgive me for being unexpectedly absent last week. For this week's party we will just pick up where we left off two weeks ago.
The "people's choice" favorite photo of the week goes to this beauty taken in Peru by one of our loyals to the party. This picture is absolutely breathtaking, so I can only imagine how it must have felt to view this scene in person. Wow! You are one lucky girl, Jaymi!
Photography by Jaymi at
Live, Love, Travel
Jaymi, this badge is for you!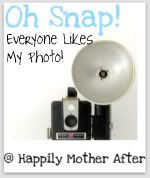 My personal favorite from our previous party was this adorable photo taken in a children's museum of all places. Let me tell you, I've never had a photo turn out this beautiful from our children's museum. The lighting is absolutely perfect and captures the wonder of a young child so nicely.
Photography by Gina from
My Chocolate Peaces
Gina, this badge is for you!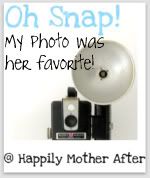 *************************************************************
My favorite from last week wouldn't win me an award, but it sure does make me smile.
Brody had a play date with his friend, Grace, last week at Catch Air. This photo was taken after they played for two hours which is why Brody looks like a hot mess! They bounced their little hearts out in the bounce houses and shook their little booties on the dance floor. They had a great time getting out all of their energy while us moms got a chance to sit down, relax, and catch up.
Brody adores his friend Grace and I sure do love her Mommy to pieces. We are blessed with amazing friends!
*************************************************************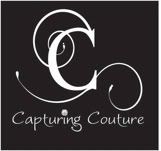 ***BY THE WAY...If you have a moment, please vote for your favorite name {We need help naming our baby girl!} using the poll located in the top left sidebar. We'd really appreciate your opinion!***