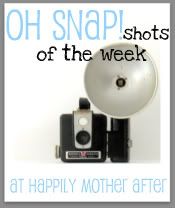 If this is your first time linking up you can check out the details about this party here.
******************************************************

Last week's "people's choice" favorite was this night shot. Yes, believe it or not, this photo was taken at night! I, for one, am impressed because I have yet to venture out of my comfort zone to figure out how to get great photos after the sun sets. Good for you, Sarah, for getting out there and practicing! Nice job!
Photography by Sarah at Sarah's Camera
Sarah, this badge is for you!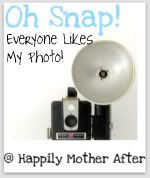 My favorite photo was of this cute little puppy named Tramp. How appropriate, right?! I just love the look in his eyes in this particular photo.
Photography by Naomi at Naomi Costales Photography
Naomi, this badge is for you!
Is this kid not one of the cutest kids you've ever seen?! I'm loving this photo of his "Thor" impression. That's why I had to feature this photo by one of our newbies to the party!
Photography by Melissa at The Missionary Mama
Melissa, this badge is for you!